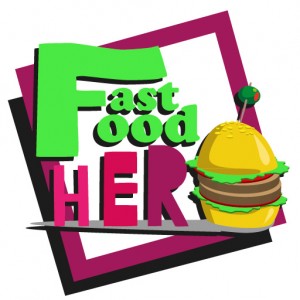 We have already talked about Fast Food Hero, the first Iphone and Android development produced by Time Machine Apps. Some of its main characters have been introduced in this blog and others will be shown soon. But now it is time of making a complete review of the game, where main features y how to play are shown.
Main Features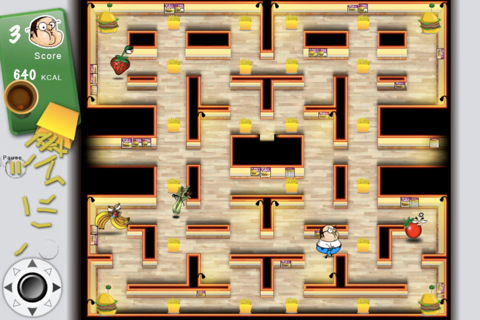 Fast Food Hero is a tribute of the classic pacman game; however it has some new original features:
Chips and burgers are the items that give you big scores and powers…
… although in this game you get kcal. Remember our hero needs to increase his weight.
4 different enemies, all of them healthy vegetables and fruits.
30 different stages!
3 amazing worlds: fast food, chocolate and cheese worlds.
Stunning HD graphics (Retina Display for iPhone 4).
Two control modes: traditional and accelerometer.
Catchy songs that you cannot get out of your head.
A game made with care, we hope you like it.
The idea is very simple; eat all the food in the stage to add kcal to your score. There are two types of food that you can eat: delicious chips and tasty. But attention!! Try to walk as few as possible or you will lose some of your kcals.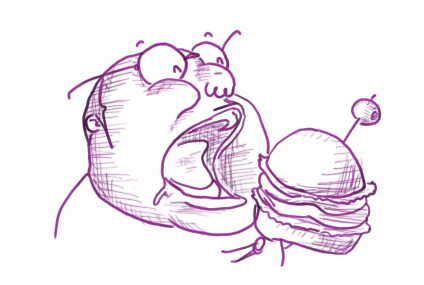 But be careful! Dangerous fruits and vegetables chase you! If they catch you, you will lose a life, so take care of them!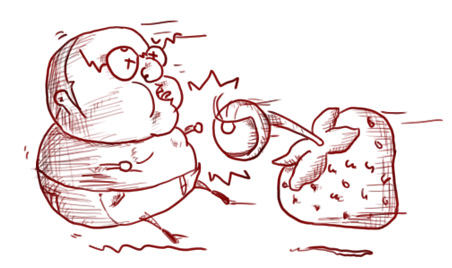 However, you do not need to avoid enemies every time… burgers give you powers that help you to finish them during a limited time. Moreover, this gives you a succulent amount of extra kcal.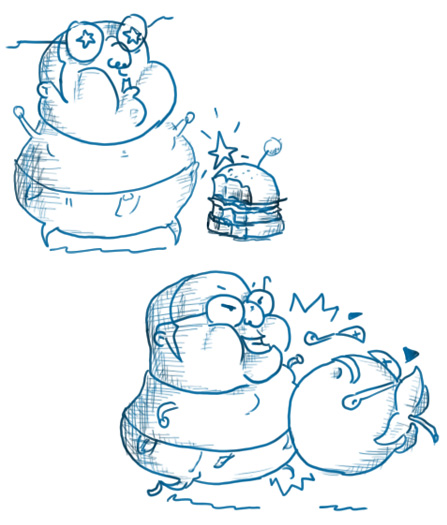 And this is all you need to know, these simple rules make you get higher scores and become a real Fast Food Hero!!