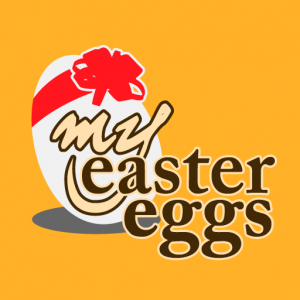 As every spring, easter is here and the Time Machine Apps team would suggest you a brand new app for your iPhones. With "My Easter Eggs" you can create, decorate and share with  your family and friends by usings these simple steps:
Choose one background among a wide collection which the app is provided with. Of course you can select a background from you photo roll or take a picture at the moment if you prefer.
Select and egg, its shape, its size and color.
Customize it with outstanding adornments. You can humanize it by putting eyes and nose on it. Grab a top-hat and monocle and transform your heathen egg into a aristocratic one. This is insane!!
Use your own fingers to draw over your cute egg in order to give to it your personal touch.
Save your state of the art eggs on the photo roll and post it on your Facebook wall
We are looking forward to receive your amazings creations.
You can find the app on the  AppStore as usually.